America's largest supplier with lowest prices on iPad and Chromebook Charging Solutions for Schools.
BEST PRICE, GUARANTEED
Celebrating twenty years providing education technology to Schools!
TechTubs.com provides an unparalleled platform of educational technology teaching and learning tools. We are a leading provider of classroom technology solutions working with School Districts, Private Schools and Colleges.
Here are just FIVE reasons why you should choose to partner with TechTubs.com today!
We offer a special Education "Try before you Buy" program
We are the largest re-seller of student device storage and charging solutions with the Lowest prices on Tech Tubs guaranteed.
Extremely quick turnaround time for delivery from our 25000 Sq Ft warehouse located in Orlando, FL
We have the largest tech support team in the industry all of whom are accessible via telephone, chat and email
Special Volume Pricing Program is perfectly suited to schools and districts.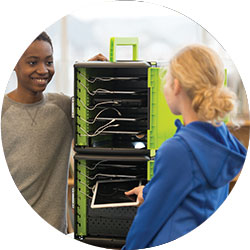 Easy to Use & Durable
Compact solution designed to support various mobile devices. Highly durable, heat resistant and vented to ensure airflow, Tech Tubs™ are secure, mobile and lightweight.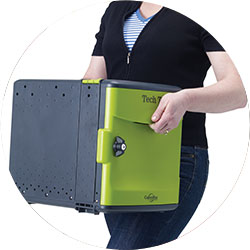 Completely Flexible
Gives you complete flexibility to Store, Charge and Sync iPads®, most 11" Chromebooks™ and other tablets all in one Tech Tub2 Solution.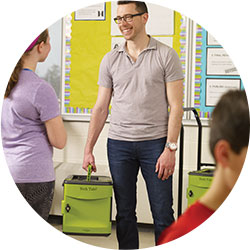 Portable
Can be purchased individually and carried throughout a school or incorporated into a single tub Trolley, 2 Tub or 4 Tub Cart configuration.